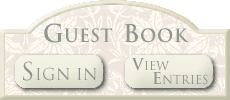 $65 WINDOWS

1/2 Price

$32.50

see below for details.

Just sign in to our guest book and leave a message to receive 

1/2 price windows on any buildng sale or rent-to-own.  

Must receive discount on the sales order with dealer.  

Must sign our guest book within 2 days of sales order.​

Limit 2 windows per building.

The responsibility of getting the discount is on the customer at time of the sale.

www.johnsonsqualitybuildings.com

REFERENCE OPTIONS.

SEE OPTIONS.









​Get a Loft barn, Utility, Portable Building, or Garden Shed today.

www.johnsonsqualitybuildings.com

We offer quality portable storage buildings, barns, and sheds with friendly service.  

At Johnson's Quality Portable Buildings, we offer great buildings and sheds.  

If you need a storage shed, portable building, utility building or barn, take a look.